Guest Blogger: Kreative Creationz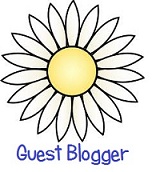 Good Morning Bloggers!  I am happy to have my first Guest Blogger since Mom's Point of View became a dot com.  Please give a warm welcome to Kendra from Kreative Creationz.  Kendra contacted me through a post that I made on Blogaholic where I was looking for guest bloggers.  I am so glad that she did because I love her website!  She has so many creative things she does.  She is a person after my own heart when it come to being creative.  Please make sure you stop by and check it out!
Kendra talks about how it is to be a mom.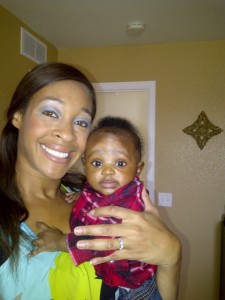 Hello, Everybody! My name is Kendra and I blog over at Kreative Creationz. I am married to the greatest Soldier and have a beautiful six month old baby boy. I just love blogging about kreative beauty, cooking, crafts, and everyday living. We all know that kreativity can be found everywhere!
I never knew how being a mom would change my life. My son, Kaiden, made me realize that being a parent is one of the greatest things ever! It's so wonderful watching him grow up so fast. Just within the past week he learned how to roll from his back to front and how to scoot across the floor on his belly. He is pretty fast at scooting and it's a little scary! Next comes crawling, then walking. I don't think I'm ready for that at all. I just want him to stay the little baby he is.
I love it that Kaiden wakes up every morning with the biggest smile. It just brightens my day! I love how he wakes up at 5 a.m. and wants to talk for thirty minutes, even if I don't know what he's saying. I love how he rubs my cheek every night when I'm rocking him to sleep.
As a parent, some people feel that it is their "job" to raise children. Well, I feel it is an honor! God has entrusted us with another life and it is up to us to nurture it. There are times when being a parent can be a little stressing, especially since I have no clue what I'm doing. There are times when I may feel as though I need a break, but they are short-lived. I don't want to miss a minute of Kaiden growing up, so I put him before my needs and wants.
Even though there are still some middle of the night feedings, schedule adjustments, and stacks of dirty diapers I wouldn't change it for the world. I just love being a mom!

Thank you so much Kendra for being a guest on Mom's Point of View.  I agree with you that it is an honor to raise our children.  I don't know what I would do without my 4 little ones.  I love being a mom as well.  I also look forward to going to your website and seeing all of your creative posts.
Terri