Guest Blogger : Kelli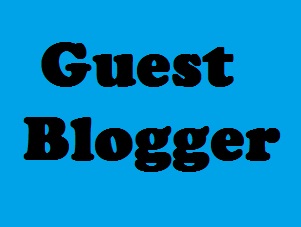 Kelli is one of my close friends.  She has been a guest blogger before on Mom's Point of View so I figured why not have her start off being my first guest. You can check out her previous post here.
Kelli has a great post for us today on Last Minute Halloween Costumes.  Thanks Kelli for this awesome post!
Halloween Flashback – No Sew Superhero Capes!
Need a super easy, super cheap, last minute costume for your kiddos?
 This awesome
Family Fun idea
that we used a couple of Halloweens ago is sure to save the day!!! (It only cost me $8 for two capes and no sewing is required. Now that's my kind of costume!)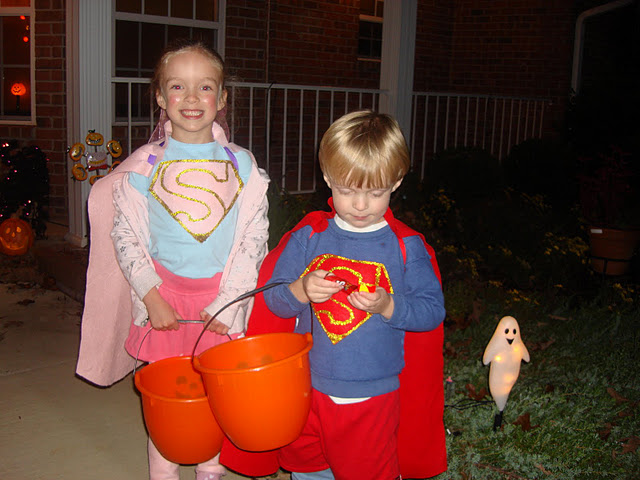 I used adhesive velcro tabs to attach the Ss to their shirts (which I pulled out of their closets) and some glitter glue (which I already had in my art supply stash) to make them stand out. The whole process took me less than an hour (with kiddo interruptions) and then some time to let the glue dry.
 My kids (then ages 3 and 5) thought their costumes were SUPER COOL!
 *Head on over to FamilyFun for all kinds of costume ideas – I tried to convince Abby to go as a "Smartie Pants" this year…may have to use that one myself. :o)
– Kelli Perkins is an EC/Elementary educator and the early childhood contributor for B kids toys (www.bkidsfun.com). For playtime and everyday fun ideas, follow her tweets at @bkidsfun and @teachitsimple2.
Terri