Sweaty Band Review and Giveaway

This newbie runner is excited to tell you about Sweaty Bands.
What are Sweaty Bands? Sweaty Bands are the number one fitness headbands in the world and the hottest accessory on the planet! The simple design gives you a no-slip solution to top off any look. We offer more than a thousand colors, patterns and print combinations that empower women and girls to express their unique style. Sweaty Bands grip and hold your hair during the most strenuous of workouts, all without slipping, tugging or pulling. From yoga classes or marathons to hanging out with friends or happy hour, Sweaty Bands are a must for your workouts or everyday wear. (Taken from their site here.) Also they are made in the USA.
I was looking for a way to keep my hair out of my face while I was running.  I can tie my hair back most of the time with a hair tie but my hair is at a length right now where not all of my hair fits in the hair tie. When I run I have pieces that get in my face. You can see in the picture below that the pieces don't go in my face while I am running and wearing my Sweaty Band.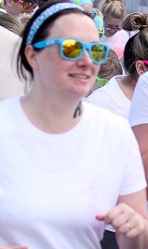 I have been checking out other runner's blogs and I came across someone who wore Sweaty Bands. They were also having a giveaway. While I can enter every giveaway in the world I just don't have the luck to win anything.  So one day while on Twitter I noticed Sweaty Bands was having a sale.  So I decided to make a purchase and see for myself how great Sweaty Bands were.
I got the one called Scroll Down Your Playlist and in the 1 inch size.  I picked one that was blue because it is my favorite color.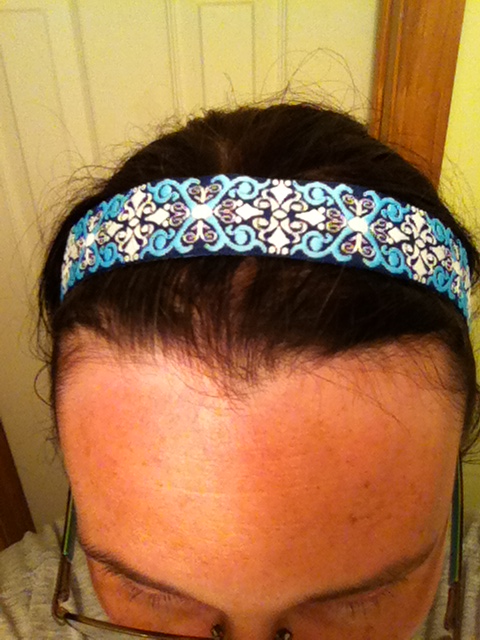 Of course I gave the Sweaty Band a great test run when I ran in the Color Me Rad run this past Saturday.  (Sorry talking about this run will be used a lot in my posts.) They say that the bands don't slip when running and that is the total truth!  I had color thrown at me and when I took the band off I had a spot in my hair with no color at all.  That my friends is proof right there that there is no slipping when you run!
Here is what my Sweaty Band looked like when I took it off my head.  A lot more colors.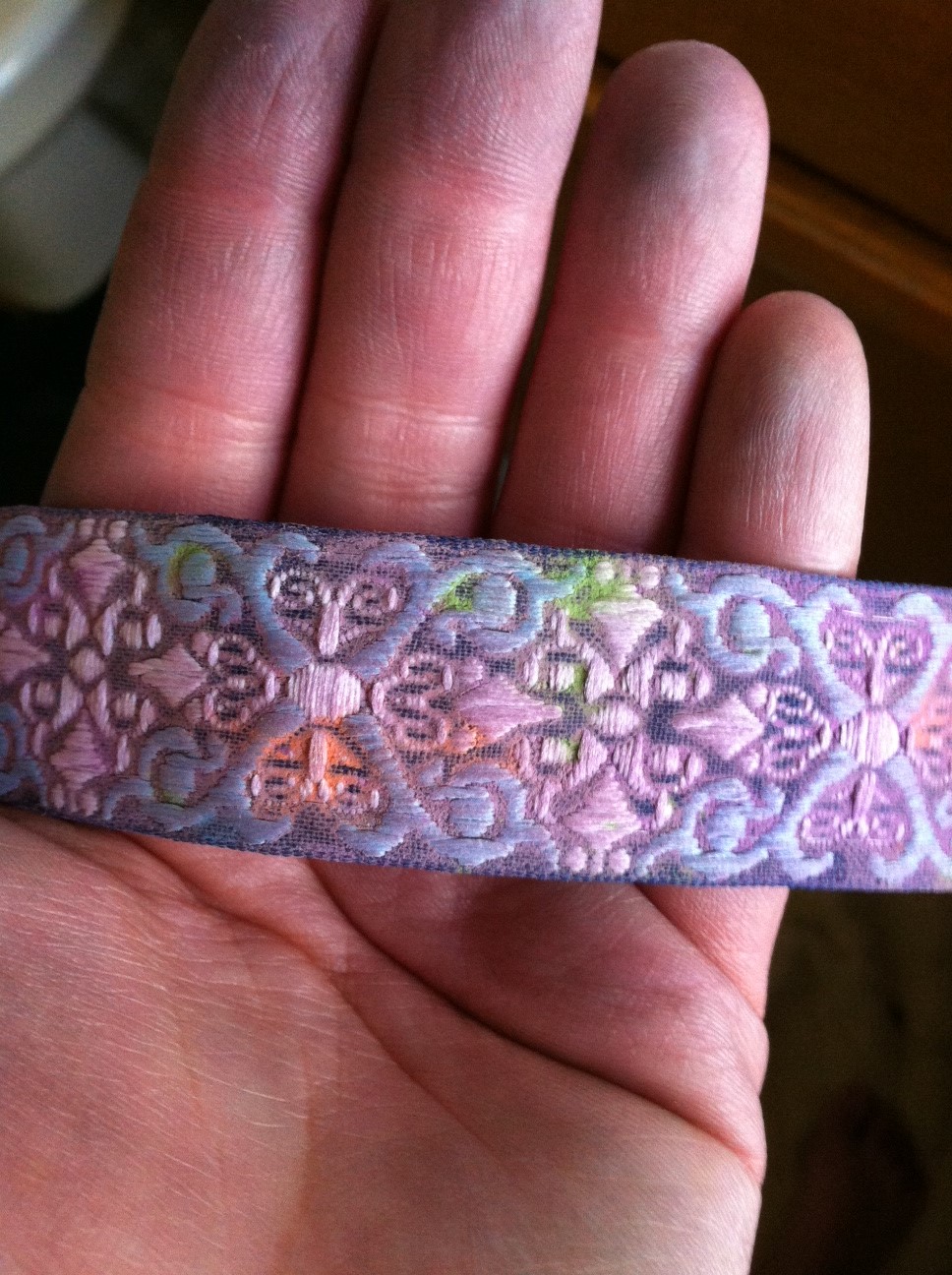 And here is what my hair looked like after I took it off.  See no color underneath!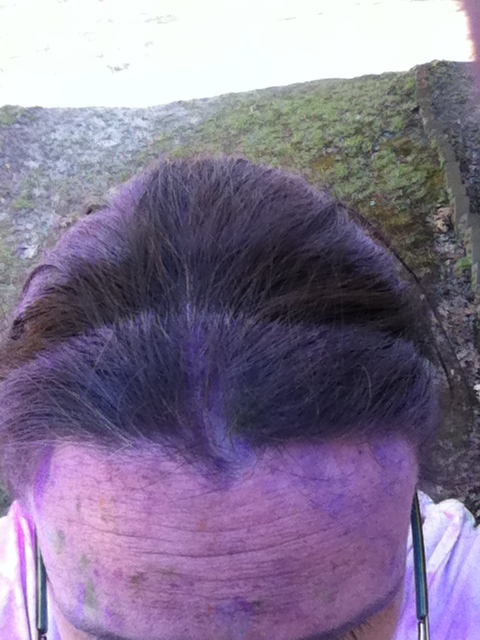 So everyone wants a Sweaty Band now right?  Of course you do!  I am excited to be giving away the Criss Cross Pink & Yellow Sweaty Band ($15) to one lucky reader.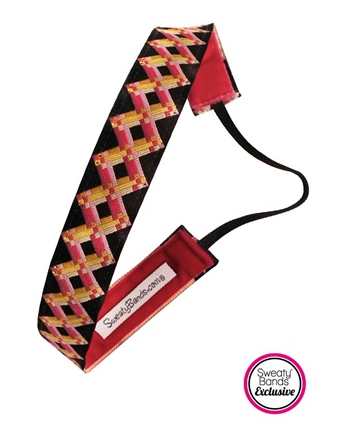 To Enter the Giveaway first you must be a US resident. Next do the following to enter. Please leave a separate comment below for each thing that you do.
Like Sweaty Band on Facebook or Follow them on Twitter 1 entry. 2 entries if you do both.  (Remember to do 2 separate comments.)
For Extra entries:
Follow me on Twitter.  1 Entry
Follow me on Facebook. 1 Entry
Follow me on my Linky on the right side of my page. 1 Entry
Tweet about this every day @momspointofview and @SweatyBands. 1 Entry per day. (Don't forget to comment each day.)
The contest will end on May 1st at midnight.
*Note I did not get paid for this review. The opinions are my own.
Terri