Rio Brands 7′ Total Sunblock Umbrella Review

A couple weeks ago I took the kids on a surprise trip to a nearby river beach for some fun in the sun on the first day of "school" for most other kids. Since we homeschool, I thought it would be fun to take advantage of the empty beach and we had a great time.

While there, I had the opportunity to try out a new beach umbrella from Rio Brands. The 7′ Total Sunblock Umbrella was great to sit under as it has a squarish shape to it that helps to cover more of you.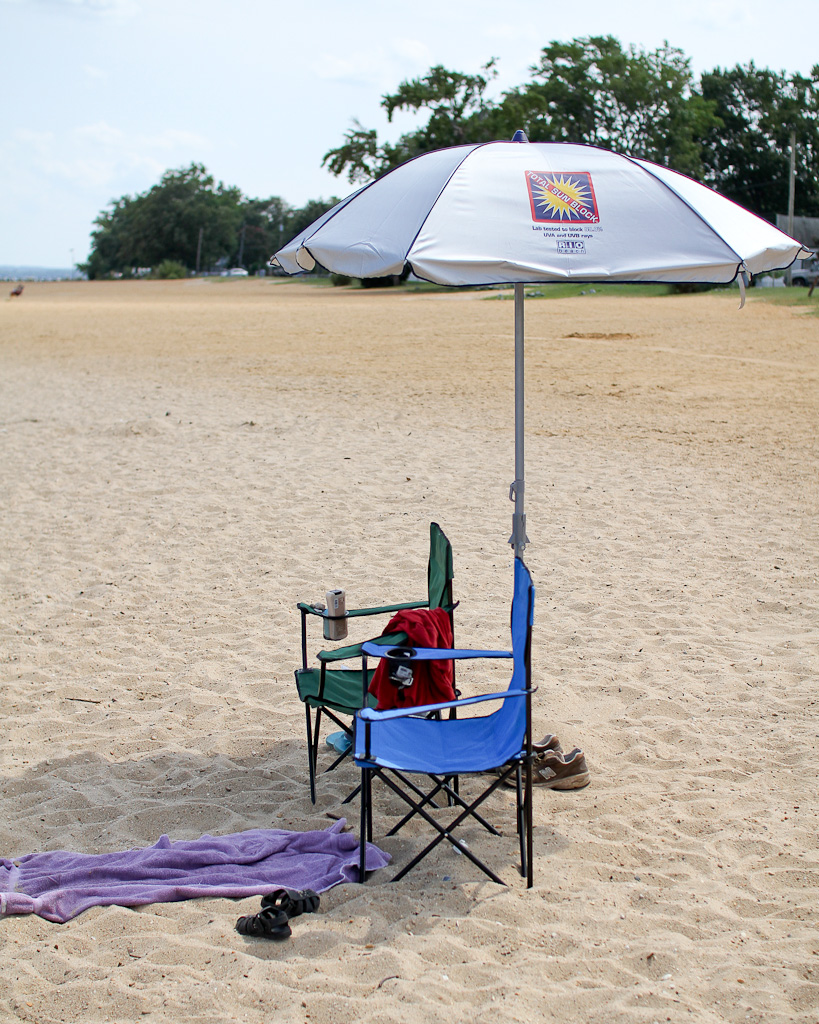 Some of the features of the Umbrella include: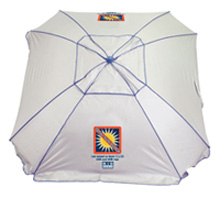 Some of my favorite features of this umbrella are the handles that flip down to be used to help the umbrella go into the sand. It also has spiral at the end that looks like a screw that goes into the ground. I have never seen that on any other umbrella we have owned. Both things make it much easier for the umbrella to go into the ground.
As I write this post I know there are a lot of bathing beauties out there. I think that is great but I also want to tell you that you need to protect yourself from the sun. If not you then please protect your family. I know some people think that being tan is more important than protecting your skin. Let me tell you that is not the truth.
My dad was a very hardworking man. He still is even though he is retired. My dad spent many days out in the sun without using any sunscreen or any kind of skin protection. He was a carpenter and he was always tan. Unfortunately the past year or two he has been back and forth to the doctor having skin cancer cut off his face. It is a very scary thing to go through and very heartbreaking when you help to change his bandages.
I don't tell you this to scare you. I tell you this to help you understand we can do so many things to protect ourselves and family from the sun. One of the best ways I can think of is to use an umbrella to sit under. You don't need to be out in the full sun the whole time you are at a beach or even at a sporting event. Take a break from the sun and sit under an umbrella for a while. It not only protects you from the sun but provides shade to help you cool off from the sun beating down on you.
So if you are looking for an umbrella for your family check out this one at Rio Brands.
I received 2 of these umbrellas.  One was for us to use and keep for reviewing.  The other was to give away to my family or friends.  Since I do not know who really wants this I figured why not hold a giveaway for my local friends and family. (That means in the Richmond Va area.)  So all you have to do to enter is to enter a comment below.
I will give you another entry if you like my page on Facebook.  That is for new people who have not liked my page yet. Let me know you liked my page in another comment.
Also share this giveaway on Facebook for another entry.  Comment again below to let me know you did this.
I will end the giveaway on Monday the 16th at midnight and announce the winner the next day.
*Note I was not paid for my review. This is my honest opinion of the product above.
Terri