Pro Compression Review and Giveaway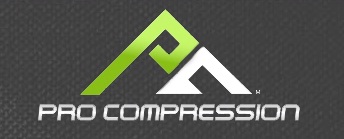 If you visit my blog frequently you know that I am a newbie to running.  I have had problems with my shins hurting when I run.  I started off running 2 miles and my shins ended up killing me when I hit the 1 mile mark.  I went to some of my running buddies to ask what they did for pain.  Some did ice, rest and massage to help with the pain.  I tried that and I was still hurting.  Another one told me about compression socks and sleeves.  I wasn't convinced at first.  My husband who loves me so much was willing to do anything to help me with my pain and offered to buy sleeves and sock for me when we went to get my shoes.  I was not willing to pay almost $100 for them after paying a little bit over that for my shoes.  (Yes people I am a tightwad!)
So I noticed my friend who had a similar problem buy some Pro Compression sleeves.  They seemed to work for him.  I was browsing Pro Compression's FB page when I noticed they had a Sock of the Month. That meant socks of a certain color were 40% off with a special code.   The colors for the month were blue and purple.  Two of my favorite colors.  I also found out that it was cheaper to buy from Pro Compression.  I was sold!
I bought both the sleeves and socks in purple.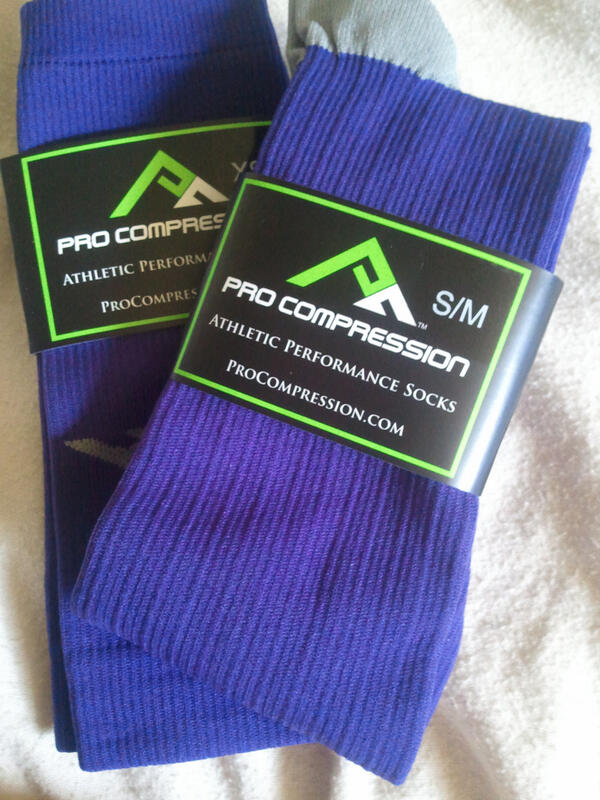 The first time I ran with the sleeves I felt a little twinge of pain around the mile mark but I could do my two miles with no problem.  After my run I put my socks on.  Oh my how wonderful they felt!  I hate socks.  These felt amazing!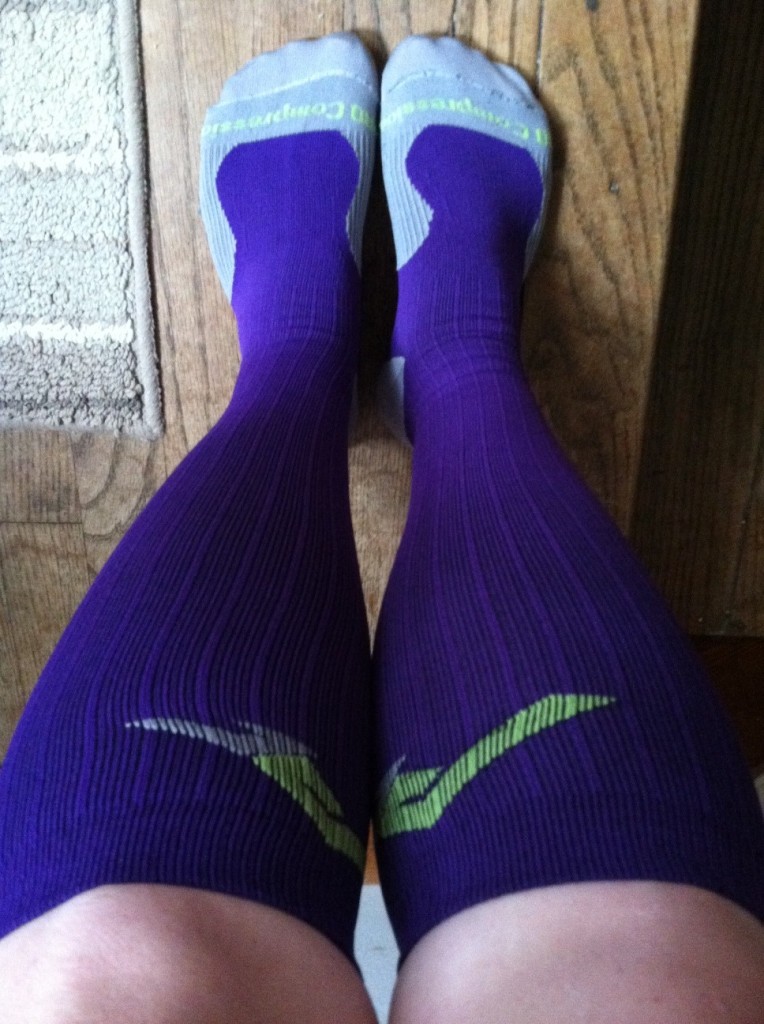 I wore the sleeves during my 5k and put my socks on after.  I can not believe how much they improved how my shins felt.  So I contacted Pro Compression very excited to let them know how much I loved their product.  I also asked if I could share my love of their socks and have a giveaway on my blog.  I was happy to receive an email back that I would be able to giveaway a pair of their socks!  They also sent me another pair of socks!   Pro Compression rocks!
So for one of you lucky readers you will win a pair of Pro Compression socks of your choice!
For all entries please make sure you post a comment for each thing you do.  Also follow the instructions below because you will have to first like Pro Compression on FB or Twitter!
First like Pro Compression on Facebook or follow them Twitter. Comment twice if you do both!
For more entries: Please comment after each thing you do! You get 1 entry per thing you do.
New to following me on my Linky on my side bar of my blog.
New to liking me on  Facebook.
New to following me on Twitter.
Tweet daily about this giveaway using @momspointofview @procompression Remember to comment each day that you do it for an entry!
Giveaway will end May 16th at midnight.
If you can't wait to win a pair of socks or you decide sleeves are what you want you can enter the code: BLG13 to get 40% off your order! Thanks Pro Compression for giving us a great code!
Terri