HOOFUN Over the Door Hanging Storage Bag (Review)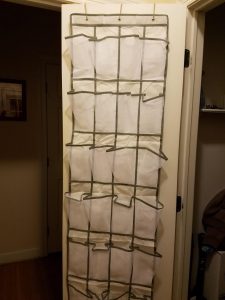 I had the opportunity to review the HOOFUN Over the Door Hanging Storage Bag.  It was actually great timing because we had decided that we were going to buy a shoe storage thing for our door anyway.  I love how things like this work out.  This shoe storage has 24 pockets so it can hold 12 pair of shoes.  If you have smaller shoes like flip flops or flat sandals then you can get both shoes into one pocket. Most of the shoe holders I have had in the past are the ones with plastic pockets.  This has mesh pockets which seem stronger.  Also with our funky feet we need the mesh to air them out!
I really like how long this storage bag is.  Most that I have had in the past have not been long.  They are normally half the size.  You could also use this bag for storing other things if you don't want to store shoes in it.  I have seen them used for storing cleaning supplies and also things for your pantry.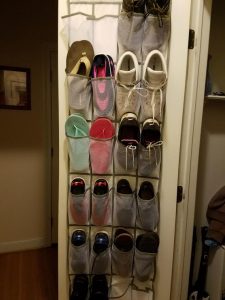 So if you are looking for a Hanging shoe storage bag then you should check out this one.  It can be found on Amazon here.
Terri