Kair Shampoo Visor Review and Giveaway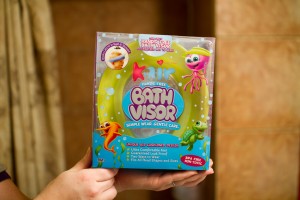 Are you looking for a product to make bath time more fun?  Do your little ones scream when you have to wash their hair?  If you answered yes to these questions then Kair Shampoo Visor may be right for you and your family.
I have two little ones that hate and I mean HATE taking showers.  Right now that is really the only choice we have since we moved into an older house.  The tub is pretty gross and needs to be fixed before we can use it as a tub.  We also just have a shower down stairs.  So my almost 4 year old and my 2 year old will cry each time they have a shower.  When I noticed the Kair Visor I contacted them and asked if I could do a review for them.  I figured it couldn't hurt to try.
Here is a picture of my 4 year old.  You can see how shower time is not fun…
This picture makes me so sad.  He is like this every time we take a shower.  He hates getting water in his face and he just does not get the concept to look up and the water will not be in his face.
This is where the Kair Visor comes in. Check out this video on the Kair Visor page.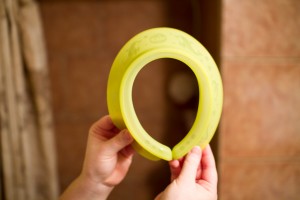 This visor or we call it now their hat is one of the best things I have come across.  It fits snug to their head.  No matter what age the child is. (My 6 and 9 year old use it as well.)  It is soft so it doesn't dig into your child's head and it does prevent water from getting into their face.  Just make sure you calm down the younger ones before you get their hair wet because my 2 year old pulled it down because he was in a panic about water getting in his face.
You can wear the visor two ways.  We started off with it looking like it was upside down because when the water flows it can flow backwards or if they do lean forward like my little buddy did then it still flows over the front.  My husband said look it looks like a waterfall.  Now when my kids get it the shower they all use it so it looks like a normal visor.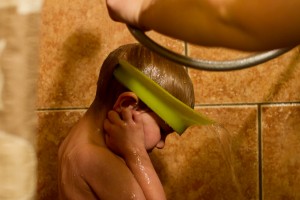 As you can see the results of him getting a shower using the Kair Visor were very good!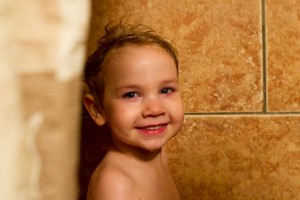 My little buddy was very happy to not have water in his face.  Now instead of fighting me and screaming when he and his little brother have to take a shower all I say is "Go get your hat."
The Kair Visor is one of my new top products to own.  I am so happy that I had the opportunity to review this product and be able to let you all out there in the blog world know how great it is.
Now if it turns out that you are not happy with the Kair Visor they will send your money back guarantee.  You can buy the Kair Visor here for $24.99.
Now for everyone's favorite part of my review…The Giveaway!  I have the chance to give one of you lucky readers a chance to win a Kair Visor.  All you have to do is comment below after doing the following…
Like Kair Bath Visor on Facebook
For extra entries you can:
Like Mom's Point of View on Facebook
Follow me on my Linky on the side bar
Follow me on Twitter
Please Note this contest will be for US only.  Also make sure there is a way to contact you in your comment.  This contest will end on the 20th at midnight and I will post the winner the next day.
*Note I was not paid for this review.  This is my honest opinion of the product above.
Terri