Cryoow Doll Review and Giveaway!

Do your kids love to draw?  Are you looking for a unique thing to do with your child's drawing?  If you answered yes to these questions then I have one of the coolest things for you!  Cryoow Dolls!  Have you seen the pins on Pinterest that have a picture of your child's drawing and then the dolls that look like the picture?  Well that is a Cryoow Doll.
Cryoow is a small company that is in Bali. They have been in operation since 2004.  The company started when the seven year old daughter of the owner asked the tailor to make a doll out of  a drawing that she had done.  From then on they wanted to share this with other children. The tailors are well trained and they even get to work in their own homes where they can be around their children. How awesome is that?  They make these dolls by hand!   You can read more about the company here.
I have be interested in the Cryoow Dolls for a while now because I have seen many pins on Pinterest.  I received an email saying that they were looking for someone to review their dolls and I couldn't resist the opportunity to email them and see if I could review a doll for them.  I got an email back and I was told that I could not only do 1 doll but 2 dolls for my kids.  I was so excited for my children to draw and get their dolls back to them.  It took a few weeks to get the dolls back but the results were amazing!
Here is what my 6 year old drew and here is his doll.  The words on the picture let them know what colors you want the doll to be in case the colors don't match up.  Sometimes a scanned in image looks a little different.
Here is what my 9 year old's turned out like.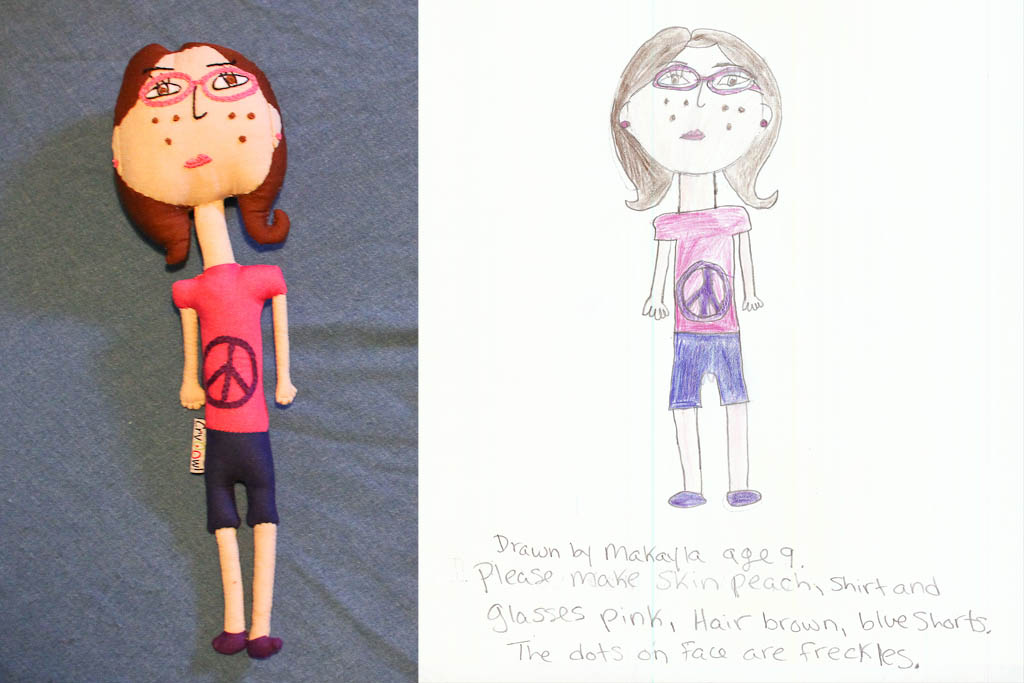 As you can see in the picture below my daughter drew the doll to look like her.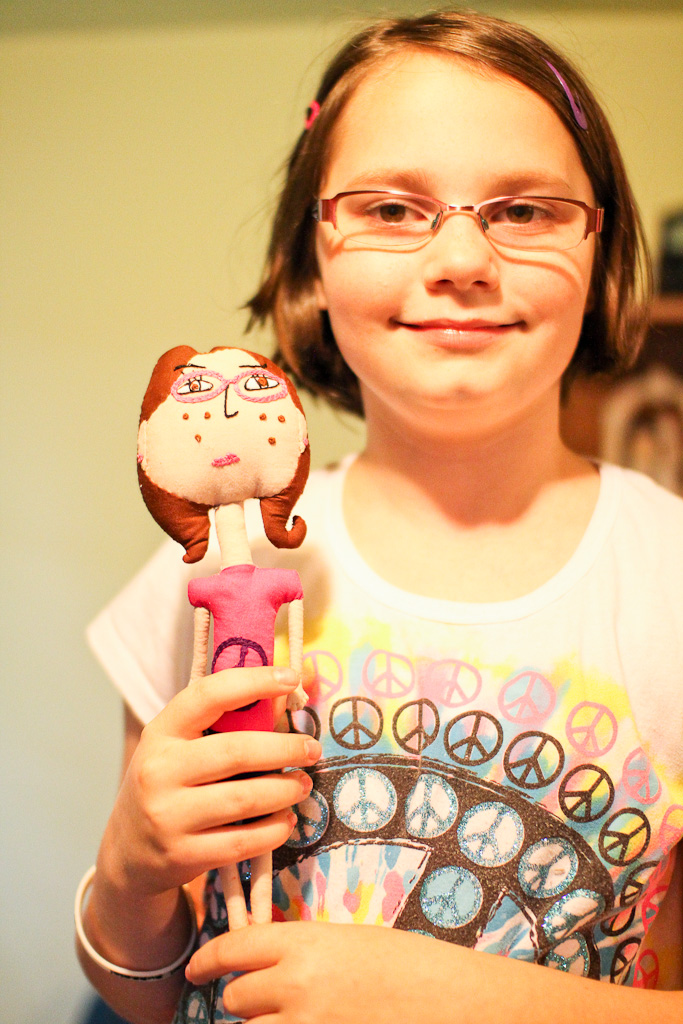 They also included a bracelet that says I love Cryoow!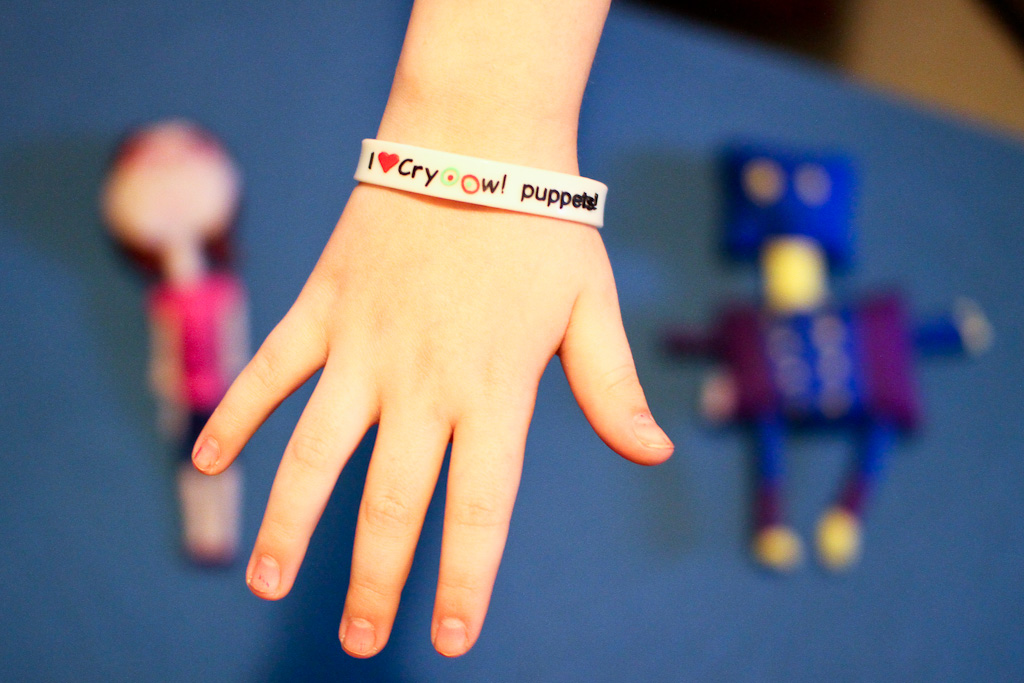 As you can see from all of the pictures above they do an amazing job on making the dolls look like your child's drawing.
So what is this going to cost you?  These dolls cost $149 to make and send to you.  Why so high of a price?  Well first they are made by hand.  We got a little note with each doll that said who made each doll.  About 50% of the retail price is used for DHL delivery. Normal post will take up to 6 weeks time and then the kids will be disappointed when the doll takes so long time. With DHL you will have the possibility to track your delivery from the moment we send it here in Bali until it is delivered to your door steps. This is also a educational factor when the kid's can follow the doll around the world.
Now for the best part of my post.  I don't just to give away 1 doll I get to giveaway 3 dolls!  So 3 of you lucky readers will win 1 doll for your kid!
So to enter my giveaway here is what you have to do…
First head over to Cryoow's Facebook page and find out what Cryoow stands for and leave it in a comment below for me.  This is a must to enter.
For extra entries you can…
Like Cryoow's Facebook Page.
Like Mom's Point of View on Facebook if you are a new fan.
Follow me on Twitter if you are a new follower.
Tweet about this giveaway daily.  1 entry for each day you tweet about it.
Share this giveaway on Facebook. 1 entry each day you share it.
For each thing you do come back and post a comment, that way each thing will be counted.
The contest will end Monday July 22nd at Midnight!
*Note I was not paid for my review of the product above.  I was given 2 free dolls for my honest review of the product.
Terri