My Aaronic Priesthood Holder and Deacon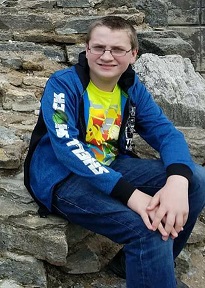 I am so excited for my son to now be worthy to hold the Aaronic Priesthood. He is such a wonderful and caring Young Man.  He loves everyone and will talk to anyone.  He is very helpful to anyone in need. He is very Christ-like in his actions.  I know he will be amazing and will continue to grow in the church.
So what the heck is the Aaronic Priesthood?  What in the world are you even talking about Terri?  Let me give you a little info from our church website…
The Aaronic Priesthood is conferred upon faithful male members of the Church (The Church of Jesus Christ of Latter Day Saints) beginning at age 12 and each man is ordained individually by the laying on of hands. (His dad got to "give" him the priesthood.) Those who have been so ordained are said to "hold" the priesthood; the majority of Latter-day Saint men and boys are priesthood holders.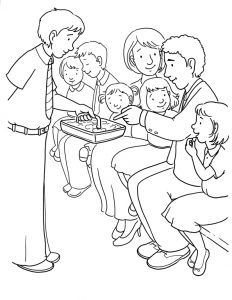 Those who have the Aaronic Priesthood prepare and offer the sacrament (communion) to Church members during Sunday worship service, help visit members in their homes, collect contributions for the poor and perform other service duties. The name of the Aaronic Priesthood comes from Aaron, brother of Moses, in the Old Testament.
So what is a Deacon? The Deacons at church are 12 to 13 years old young men.  The help pass the sacrament to our church members, they can help care for those in need, they can take care of the church building and church grounds.
To some people this may seem like a lot to do for young men but in our church we are always willing to help and do what needs to be done.  This is a huge blessing for our family!  We are so proud of him!  If you ever want to know more about The Church of Jesus Christ of Latter Day saints please feel free to visit Lds.org and Mormon.org.
You can also ask me any questions.  Either comment on here or if you rather keep it private send me an email at Momspointofview@gmail.com
Terri