Yin-Yang Leather Cuff (Review)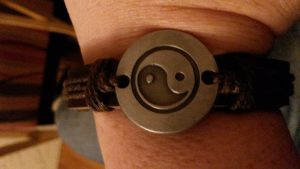 I had the opportunity to review this beautiful Yin-Yang leather cuff.
I love the look of it and how it can go with pretty much anything you wear. I remember when I was a teen how I would draw peace signs and Yin-Yangs in my sketch books. If I was a teen in the 70s my life would have been all about those two symbols. I would say there is an inner hippie in me somewhere.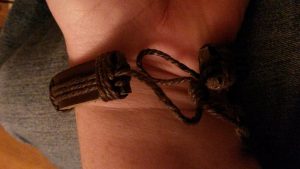 I love how I can tighten this bracelet up myself. The strings are long enough where I can hold one in my hand on the arm the bracelet is on and then pull with the other hand. Makes is so easy to tighten.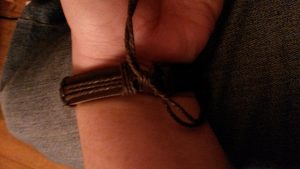 This also allows for the cuff to fit different size wrists.
So if Yin-Yangs are your thing and you have that inner hippie inside like I do then I recommend this leather cuff.
You can by it for $14.99 on Soul Soup Treasures
*Note I was not paid for this review. It is my honest opinion of the product above.
Terri