We Thank Thee, O God, for a Prophet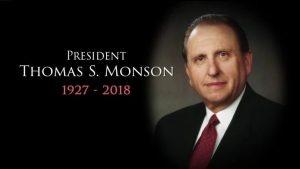 Our beloved Prophet Thomas S. Monson passed away. He was a wonderful leader of The Church of Jesus Christ of Latter Day Saints.  This is one of my latter day prophets and I am proud to be a member of this church.  Heavenly Father does not keep us waiting long before we have another prophet to carry on His work.
Our new prophet is an amazing man as well. I am thankful to my Heavenly Father for choosing this man.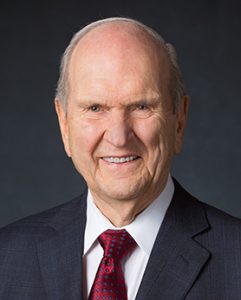 President Russell M. Nelson
Prior to his service as head of the Church, President Nelson served as a member of the Quorum of the Twelve Apostles since April 7, 1984. He was President of that quorum from July 15, 2015, until his call as the President of the Church.
An internationally renowned surgeon and medical researcher, President Nelson's professional work included the positions of research professor of surgery and director of the Thoracic Surgery Residency at the University of Utah and chairman of the Division of Thoracic Surgery at LDS Hospital in Salt Lake City.
While it is sad to loose such a wonderful man as Thomas S. Monson, we know that he served us well and is now reunited with his wife and other family that passed before him.
I look forward to Russell M. Nelson's counsel from the Lord.
Terri