House search, blessing and moving
Life got crazy… I was not expecting to move. Finding a house was a challenge and I was about to give up all hope of finding a house.
We looked at a lot of houses. Some had no land at all, some had fixer up problems that I wasn't willing to fix, some had listings that were not correct (4 bedrooms was actually 3) and one was actually new that no one lived in but had a lot of little fixes that would add up.
We were close to getting the one with no land just because the price was good and we were going to be close to everything. I had given up hope. The inspection came back on that house with the HVac dead. I told my husband we were getting out of the house contract because of that. I was about to be in tears. This was too much stress for me to handle.
I decided on the way to get groceries one day to just cry out and leave it up to Heavenly Father…
I get home to find out my husband scheduled to see a house that was out of our budget. I was mad. I looked at the house a while ago online and knew I would love it. I told him I wasn't going in because I loved it just from the pictures. We couldn't afford it! He kept the house on the schedule to be looked at.
The night before we were going to look at the house I still told him I wouldn't go inside. I loved it and there was no way we could get it because it was above our budget. So we went to bed.
My husband woke me at 5:30 that morning. I don't like being woken up. I am not a morning person and he knows that.  He showed me his phone where he got an email that said the house we were going to see dropped to our price range!  I couldn't believe!  What a huge blessing!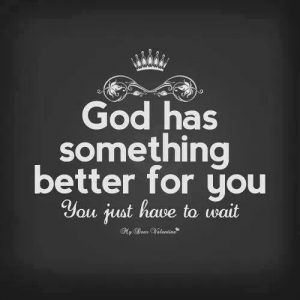 I believe with all my heart Heavenly Father knew what I wanted.  I was going to give up a dream of mine.  I wanted a house but I just knew I couldn't have it.  I was doing all of this without truly letting my Heavenly Father take over when I needed Him to. I learned my lesson.  I must always include Him.  I must give it all to Him. He will find the way for me.  While this might not seem like a big deal to some, to me it is. It let me know that day in the car when I told Him I give up, and it was all up to Him, that He was listening.  He wanted to give me what I wanted.  I was just not waiting for His time.  I wanted it to be my time.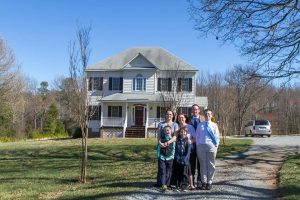 I have been blessed in so many ways.  This house is the most recent one.  I am still in awe that we own this house.  It almost seems like a dream.  Really it is a prayer that I didn't realize was being heard and was going to be answered.  I just had to include the most important person.  My Heavenly Father.
Terri