Culver's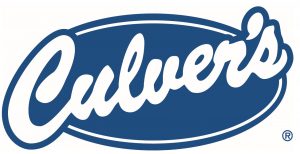 We had never been to a Culver's before our trip we took in Florida this past August. We live in Virginia and there are none located here.  As you can see in the map below…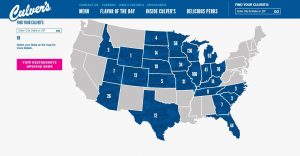 We just normally look up a place and usually go by the reviews we read.  Of course we also have to find a place that our kids will eat the food at. Darn picky eaters! So my husband found Culver's.  It had burgers which my husband and I love, and chicken (Practically the only thing our kids will eat.)
My husband ordered a Wisconsin Burger that was apparently going off the menu, I ordered a cheddar burger and the kids got….chicken tenders.   I have to laugh because seriously all our kids get is chicken everywhere we go. They can tell you the best chicken in town I am sure of it.  We also got an order of Wisconsin cheese curds.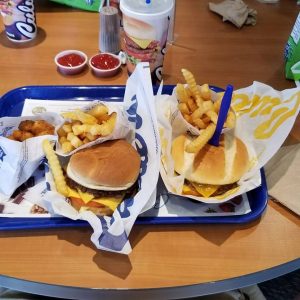 Doesn't that look yummy?  It was so good!  My husband always…yes always takes pictures of his food and mine.  These have now become our favorite burgers that we have had.  Our kids said their chicken was yummy too.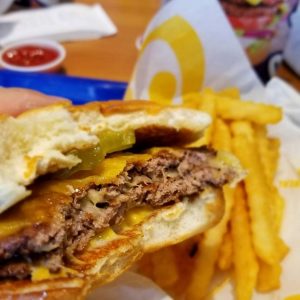 So what the heck is a cheese curd?  I had no idea…They are made using the freshest, un-aged yellow and white Wisconsin cheddar, deep-fried golden brown for a warm buttery crunch.   Sure let's give them a try.  Oh my, those things were delicious!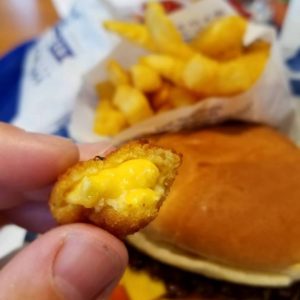 We almost always post about the places we go to eat on social media.  Out of all the places we have been lately I think Culver's has had the most comments back to us.
That's my husband's favorite place in WI. That's where he is from
We had our first Culver's experience this summer too. The Wisconsin Burger, just sayin'
(Left Out husband's name) will be jealous. He used to work there as a teenager. Still talks about the food.
(Husband responds) That was my first job it was Wisconsin
Where do they have Culver's?! One of our favorites from when we lived in Wisconsin. (Friend who lives in Virginia.)
(My husband responds) We're in Orlando. It's in Kissimmee.
(Friend from Virginia's Response) Well that doesn't help me at all!
Hey Culver's how about you come to Virginia! You will make a lot of people happy!
Have you ever been to Culver's? What was your favorite thing on the menu?
Terri